Audio advertisements: Traveler's Journal audio programs are podcast 5 days per week via TalkShoe and available through I Tunes and other leading podcast aggregators, with an estimated audience of 10,000 monthly downloads.
A single 15-second message can be inserted at the beginning of each program. Messages may be supplied by the advertiser or read by the program host. Audio ad rates are based on a cost of $50 per 1000 downloads and sold on a monthly basis.
Featured Links - The Traveler's Journal provides two paid options for establishing a text-only presence on our Web site:
A. A link on all of the site's primary pages ($200 per month (3 months min) or $2,000 per year)
B. A link on only the sites home page ($100 per month (3 months min) or $1,000 per year)

We also provide links on only our links page on an exchange basis at no cost to qualifying web sites. For more information on these options, send email to this address.
Press Releases: To be considered for posting in The Traveler's Journal's "For Immediate Release" archives may be submitted electronically to this address at no charge.
Accepted submissions can be placed in the "Featured Release" section on The Traveler's Journal home page for a one-time charge of $100 for a minimum of 30 days. A package of up to 10 releases during a given quarter costs $500. Click here to get your Press Release Featured with Traveler's Journal.
Website advertisements: Online and active since 1996, the Web site www.travelersjournal.com now attracts an average of 500 unique visitors each day (10,000 uvm - Feb 08) who cumulatively view more than 40,000 pages per month.
Banner display ads (with live links) can now be placed on all travelerjournal.com pages. Rates depend on ad size and placement and are sold in monthly increments based on a guaranteed minimum number of page views.
1. Full banners ads (468 pixels x 60 pixels) are centered horizontally according to the following placements

| | |
| --- | --- |
| Top center of page - 40,000 impressions (min) @ $10CPM | $400.00 |
| Middle of page - 40,000 impressions (min) @ $7CPM | $280.00 |
| Bottom of page - 40,000 impressions (min) @ $5CPM | $200.00 |
2. Right column display ads are placed at the top of the column and ordered vertically at the discretion of the publisher.

Full - (120 pixels x 180 pixels) 40,000 impressions (min) @ $8CPM - $320.00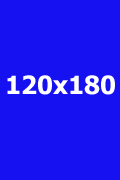 2/3 - (120 pixels x 180 pixels) 40,000 impressions (min) @ $5CPM - $200.00

1/3 – (20 pixels x 60 pixels) 40,000 impressions (min) @ $2.5CPM - $100


Start advertising with The Traveler's Journal today! Click here to start advertising today. Or Email us now with quustions.
---
Advertising Terms & Conditions:
Payment is required in advance for the first month. Subsequent billing will be on a bimonthly basis. Payment is due 15 days after invoice. Credit references may be required Banner ads may be pulled if account balances are not paid by the due date. As space is limited, banner ads are sold on a first come, first served basis. All advertising is accepted subject to the publisher's approval upon determination that the products or service advertised are in keeping with Traveler's Journal standards.
The Traveler's Journal extends a 15 percent commission to recognized advertising agencies and a 15 percent discount to non-profit organizations.