Bedford Springs Resort
12-11-2008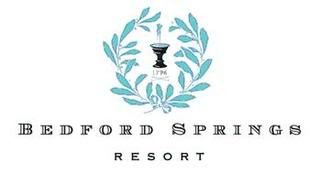 BEDFORD SPRINGS RESORT 'LITERARY LUNCHEON SERIES'
DEBUTS WITH AUTHOR ON WHITE HOUSE FAMILES, MOTHERS  
BEDFORD, Pa. — December 9, 2008 — Just three days before the Obama family formally moves into The White House, Bedford Springs Resort's monthly Literary Luncheon Series aptly debuts for 2009 with Bonnie Angelo, veteran political correspondent and author of "First Families" and "First Mothers." Angelo's talk is set for Saturday, Jan. 17, and will be held at the luxury Pennsylvania resort, which will host the series of monthly luncheons featuring a contemporary guest author from a variety of literary genres, such as mystery, romance, history and first-person memoirs. Notably, Bedford Springs Resort has played host to 11 U.S. presidents and served as the summer White House during President James Buchanan's administration.
Ms. Angelo's book, "First Families: The Impact of the White House on Their Lives," chronicles exhilarating moments as well as dark days at the nation's most famous address, with fascinating, behind-the-headline accounts of picture-book weddings, gossipy love affairs, rollicking children, domestic squabbles and tragic deaths.
The cost of the three-course luncheon, which begins at noon, is $55 per person and includes a copy of the author's book.
Here is a look at the next two events in the series:
Saturday, Feb. 28

. The February luncheon features award-winning mystery writer Reed Farrel Coleman, author of 10 novels in three series published under his name and his pen name Tony Spinosa. His sixth novel, "The James Deans," won the Shamus, Barry and Anthony awards. His newest book is scheduled for December of this year.

Saturday, March 21

. The March luncheon will feature Cindy de la Hoz, author of "Lucy at the Movies," "The Silver Fox: Marilyn Monroe," and the recently published "Lana: The Memories, The Myths, The Movies," co-authored with Cheryl Crane, daughter of Lana Turner, the film icon known as "the sweater girl."
Rich with more than 200 years of Pennsylvania and American history, Bedford Springs Resort aims to celebrate the state's many cultural assets, beginning with literature. For more information on Bedford Springs Literary Series call 866-623-8176 or visit www.bedfordspringsresort.com.
###
Bedford Springs Resort re-opened in July 2007 following a $120-million restoration and expansion. Long heralded for its healing waters and restorative environs, Bedford Springs origins date back to 1796 when its seven original mineral springs lured guests for a healing cure. A classic "springs resort" with many of the original buildings and architectural elements still in place, the restored and expanded Bedford Springs Resort features the 30,000 square foot Springs Eternal Spa, five restaurants, meeting and banquet space, retail shops and a variety of recreational activities. 
Bedford Resort Partners, Ltd. is the owner and developer of the Bedford Springs Resort project. The Resort is managed by Benchmark Hospitality International, an independent hospitality management company based in The Woodlands (Houston), Texas, operates resorts, conference centers, hotels and condominium resorts both domestically and internationally.  For locations of Benchmark Hospitality properties and for additional information, visit Benchmark's Website at www.benchmarkhospitality.com .  
The property is a member of Preferred Hotels & Resorts, the ultimate luxury collection featuring more than 165 exceptional hotels and resorts in the most desirable locations around the world. 
[Back to Press Releases Main]